The foundation's mission is to collect, research, and present works related to the ensemble of buildings erected under the direction of Hannes Meyer and Hans Wittwer in 1930: the ADGB Trade Union School and its outdoor facilities in Bernau bei Berlin. In addition, the foundation also organizes numerous cultural, academic, educational, and research-based activities to promote public access to this cultural and historical landmark.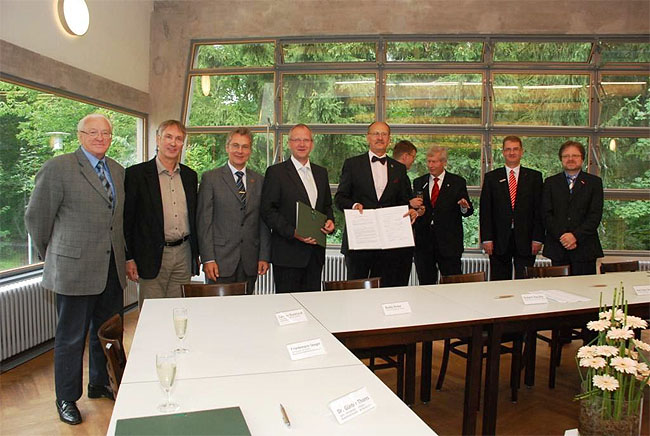 Establishment of the Foundation
Recognition of the foundation: October 19, 2011 (acquisition of legal status)
Purpose of the foundation: The aim of the foundation is to support projects that engage in further research into the architectural ensemble as a cultural and historical artefact and to present the Bauhaus monument, through a variety of activities in education, culture, and science, to a broad public.
Endowment capital and donors: € 1,860,000 (liquid assets) from the following donors
City of Bernau near Berlin € 1,000,000
Barnim County € 500,000
Sparkasse Bank Barnim € 340,000
Chamber of Crafts Berlin € 10,000
baudenkmal bundesschule bernau e. V. € 10,000.